The product has patented on Dec 2012 by Innovation Patent Australia.
Patent abstract:-
'A protective screen lens structure… contains: a light resistance layer including a color portion and an anti blue-ray portion, … to resist purple lights and blue lights…the acrylic sheet…isolate the purple lights and the blue lights. Thereby, the protective screen lens structure is provided to prevent from macular degeneration and to protect the screen of the computer or the television.'

PL-BLU Anti-Blue Light Screen Filter has been tested by Australia Independent Testing Authority and SGS Taiwan. It is proven to prevent the majority of harmful blue-light from transmitting through our product. Copy of test reports and certificate can be viewed upon request.

This product is RoHS compliant, which makes this product perfectly safe to handle and cause no health and environmental concern.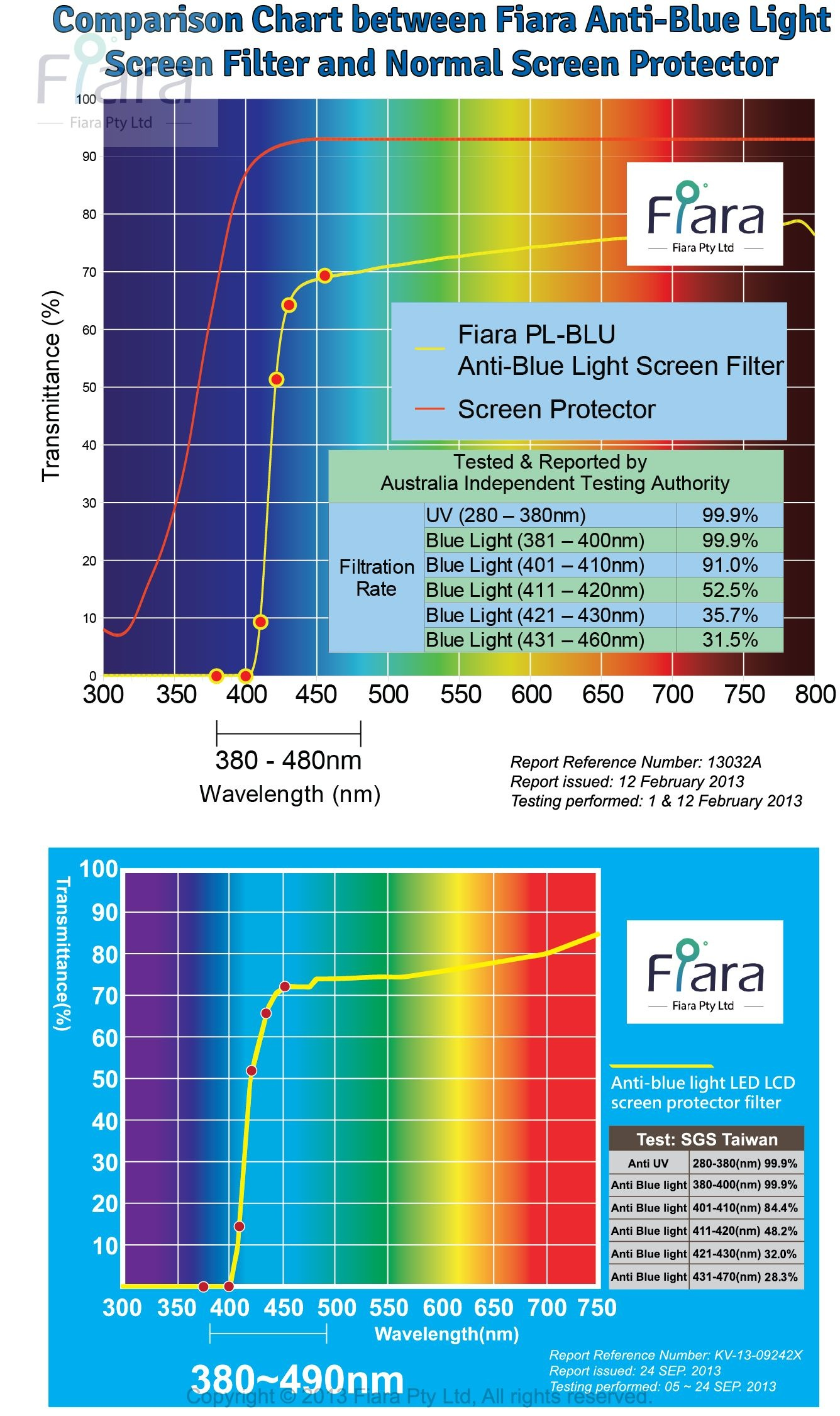 * Copy of test report and certificate can be viewed upon request.